The Original Bottle Tee™
The Original Bottle Tee™
HIGHLIGHTS
Sustainability & Features
Recycled Polyester
GRS Certified Recycled. Each tee saves 61/2, 20 oz plastic bottles out of oceans and landfills.
Transitional Cotton
Kick chemicals to the curb. These premium organic fabrics promote pesticide-free farming.
Responsible Manufacturing
We ensure our manufacturing partners are industry-certified and adhere to fair, ethical, and sustainable business practices.
Taped Neck & Shoulders
Designed for comfort and to retain shape. with our iconic orange coloring.
RECYCLEDSOFTTM MATERIAL
6.5 Plastic Bottle Used Per Tee
Fabric garments made in a fair trade certified factory and GRS (Global Recycled Standard) Certified Recycled. Made with low impact dyes and finished in a factory that recycles water, waste and uses alternative energy.
More About RecycledSoftTM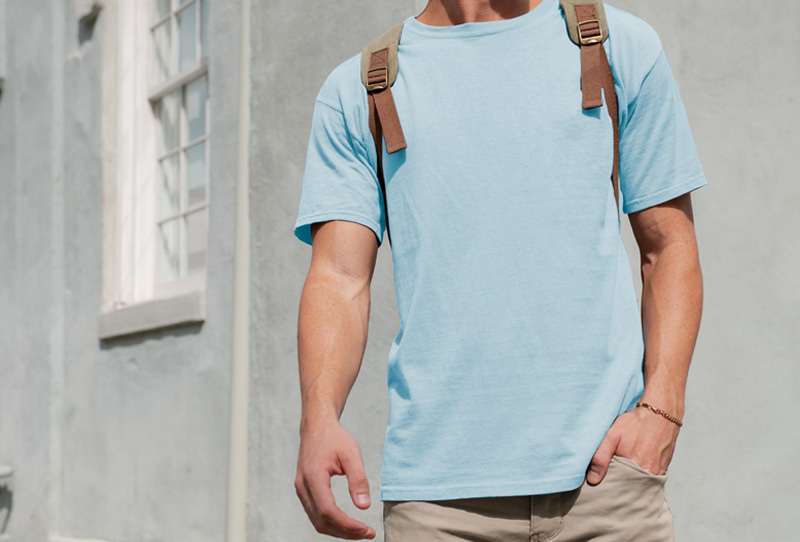 100% WATER-BASED INKS
Eco-Friendly Water-Based Inks
From our printed neck labels to our graphic tees, we only use eco-friendly, water-based inks free of petroleum, formaldehyde, PVC & phthalates. Produced in our local Colorado eco-friendly facility.
More About Our Printing